EMRA 2014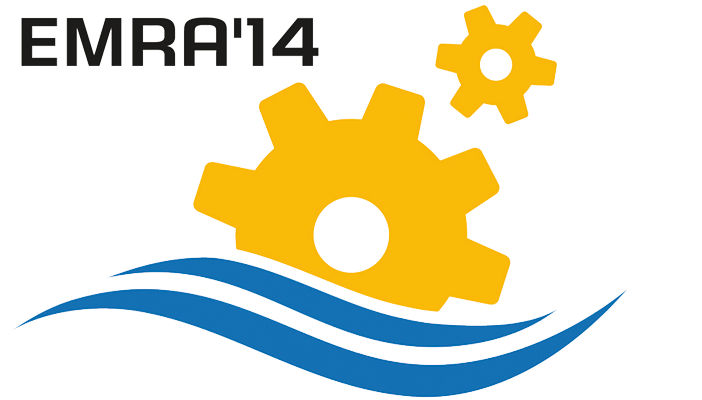 Researchers and users of marine robotic technology are invited to EMRA2014. The workshop shall summarize current EU FP7 marine robotics research, and provide a platform for marine stakeholders to share their current technological challenges. For researchers, EMRA2014 will offer dissemination opportunities for existing work, and highlight new application areas for consideration in future work. For marine research stakeholders, EMRA2014 will offer novel approaches to solve marine challenges, and a platform for directing future research threads.
The underlying motivation of this new workshop is to increase the efficiency in orchestration and dissemination across EU marine research. We have observed a close coupling between individual FP7 projects and their intended application audience, yet many of the technologies developed are applicable beyond their motivating problem. Currently, for a marine technology stakeholder to fully digest EU marine research requires attending too many overly technical, and overly specific individual workshops. We hope EMRA2014 will condense an exciting range of cutting edge research developments into a single manageable event.
EMRA 2014 is one of the two Thematic Workshops organized during the ARROWS Projects.
For more information visit: http://www.issia.cnr.it/wp/?page_id=3490
Date / Time
Date(s) - 09/06/2014 - 10/06/2014
08:30
Venue
CNR - Rome